Globale Variablen¶
Variables are used in QField and QGIS to dynamically set values based on the current project file, the layer or the system. They can be used for styling, setting default values for fields and much more.
Konfiguration¶
Feldarbeit
To configure a device-specific variable, open Settings > Variables.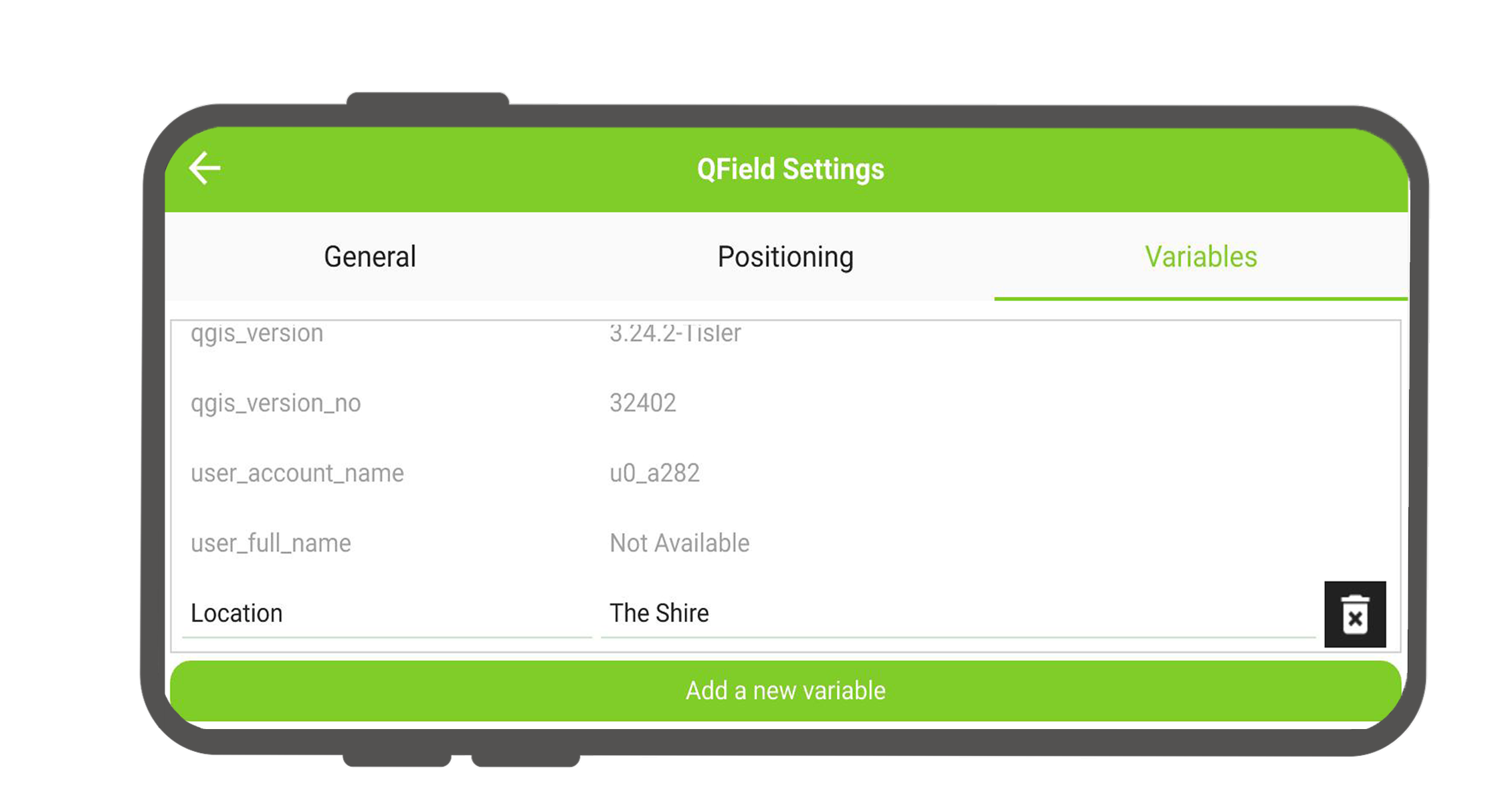 Auf der Variablenseite kannst du vordefinierte Variablen sehen. Zum Hinzufügen neuer Variablen, klicke auf die leere Zelle am unteren Rand und gib den Inhalt ein.